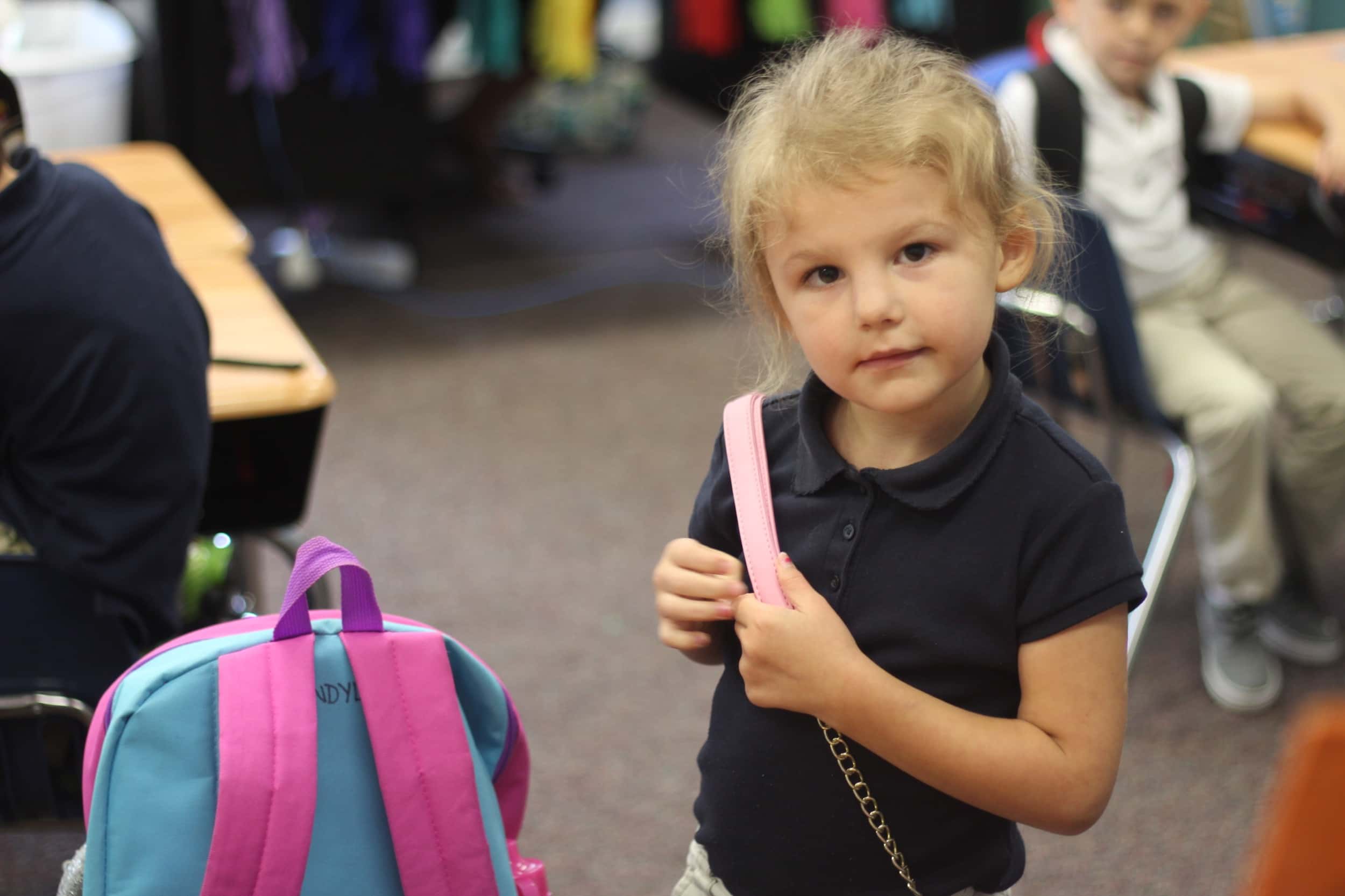 Kindergarten-age children are finding new importance in relationships outside of their families. They are interested in exploring their relationship with God as well. They learn stories, songs, and Bible verses telling of God's love and concern for them and others.
They have opportunities to develop friendships with other children through playtimes and classroom activities. Their school experience is broadened by participation in art, library, and music classes. A full-time teacher's aide works with the classroom teacher to help the students have a happy and productive year.
Academically, our kindergarten program is wonderfully supported by our thorough Pre-K program. The students are ready to make huge strides in their learning. The phonetic reading method is used to help children read words, sentences and stories proficiently by the end of the year.
The kindergarten program is purposeful in preparing students for the challenge of first grade. Students have daily practice with manuscript handwriting and learn age-appropriate math concepts through hand-on activities. Games, activities, and contests along with bookwork use a variety of modalities addressing needs of different types of learners.